Do you know street football? Perhaps it's rarely to see in China, but in many European countries, street soccer are very popular. Street football referred to as street soccer, also known as fancy football, city football, extreme football, is a football game that fully demonstrates personal skills. Everyone who plays on this court will love it. The street football field is limited and number of the players is few, if the participants want to play well, they must have a good ball. This inevitably requires players to have more exquisite skills and makes the sport full of competition.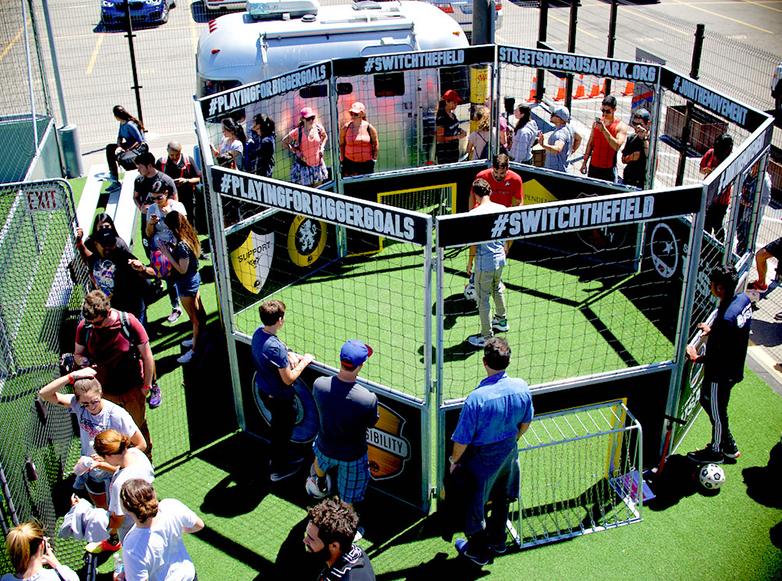 In this limited cage, you can play like a professional, show off your skills, and compete with your peers. LDK provides professional soccer cage and street football cages, which are widely praised for their high quality and our customizable services. Our street cages have the following characteristics:
Quick to assemble and disassemble:
The Components are easy to handle and assemble.
Street football is consists of steel plate + soft net or steel plate + steel net, and a cage is formed by every single piece. It can be quickly installed and removed in 10 minutes. You can play at any time, any place.
Mobile storage
Between matches, you can store the cage on the pallets or in a storage case. We would be happy to help you choose the ideal design for your storage and transportation needs.
Personalized Your Soccer Courts
LDK support customization, you can design your own personal street football cage, just let us know the size and the style you need. We will help with the rest.
Wanna have a try of your first street football cage? Come to us!